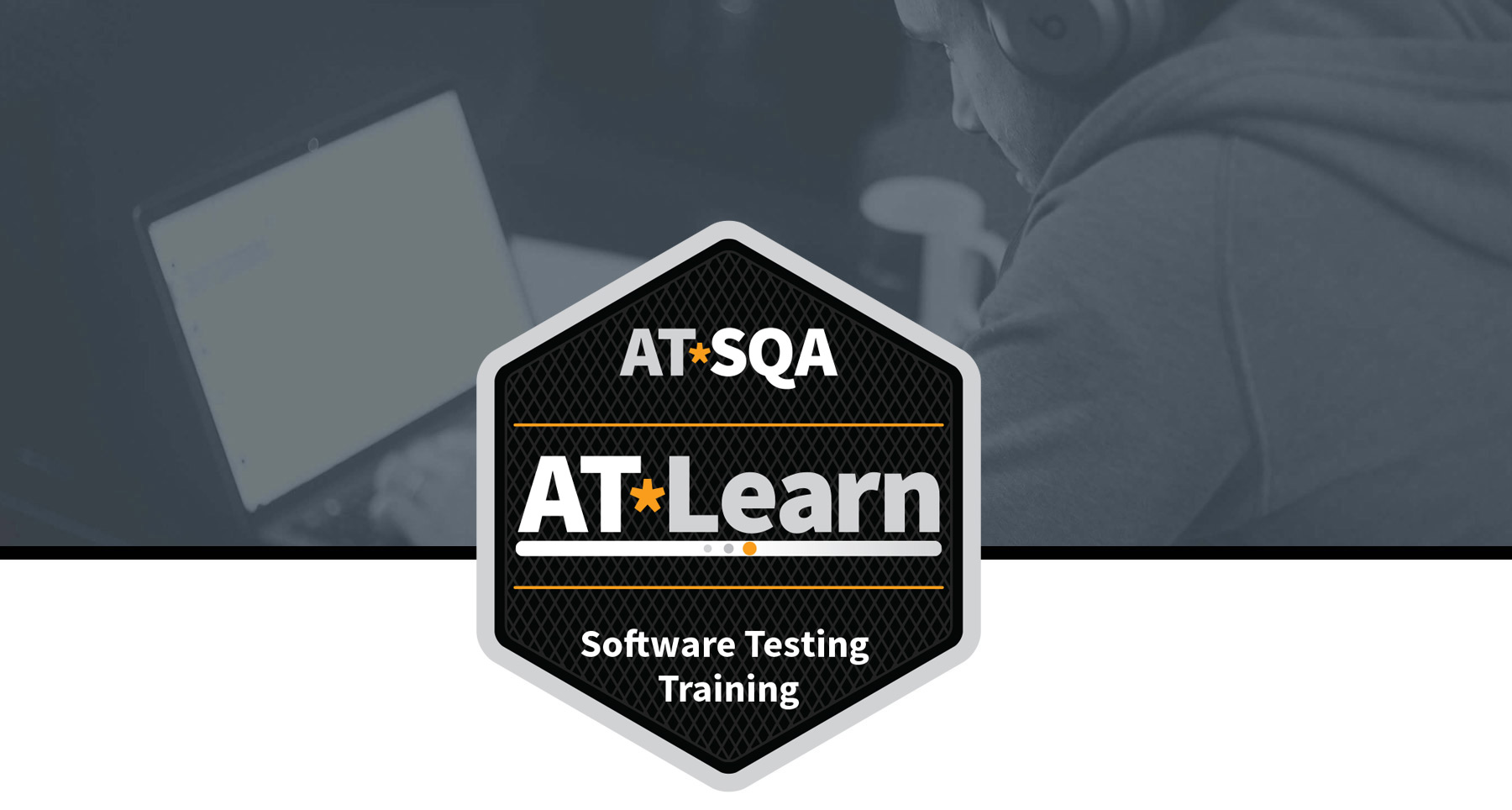 Learn Software Testing with the AT*Learn Software QA Courses
AT*Learn software testing training includes our Essentials of Software Testing and other software testing webinars to help you learn:
Test Approaches
Testing Techniques
Test Automation
Performance Testing
Cybersecurity Testing
Usability Testing
Testing for IoT and Mobile
DevOps Testing (QAOps, DevTestOps)
API Testing
Testing Using the Cloud
Plus bonus testing topics such as ERP testing, testing methodologies, testing trends, and more!
What do users of AT*Learn software testing training think?
"I must say I had never in my entire life enjoyed learning online from any former training courses except for your training course. I am learning and finally understanding some of these testing concepts I haven't been able to understand in the past few months in just one day of starting your training. Simply an amazing well done training course so far. It makes me me want to learn more and more."
Subscribe to AT*Learn Testing Training Access AT*Learn Courses
AT*Learn software testing training courses can help you become a better tester and prepare you for AT*SQA Micro-Credentials and Certification Exams
Companies love AT*Learn because it builds better software testers and offers a great value. Testers love AT*Learn because it helps them improve their knowledge and explore new areas of software testing through high-quality instruction from a leader in the software testing profession, AT*SQA.
Learn about AT*SQA Testing CertificationsLearn about AT*SQA Testing Micro-Credentials
AT*Learn is essential software testing training for everyone involved in software quality (ask about our volume discounts for 5 or more from your company). It's a great training course for new testers to learn about software testing approaches and techniques, and a great training course for experienced testers to explore areas such as API testing, test automation, performance testing, cybersecurity testing, usability testing, testing for IoT and mobile, and DevOps testing (DevTestOps/QAOps).
It's easy: You'll learn by watching a series of videos created and presented by expert testers.
Plus you will get free content on hot testing topics including DevOps testing through bonus webinars and podcasts.
This course and the bonus content can help you prepare for the AT*SQA Testing Essentials certification exam, AT*SQA DevOps Testing certification exam, Testing for IoT and Mobile certification exam, and the eight AT*SQA Micro-Credentials exams that cover the topics above (exams sold separately).
---
Who Will Benefit from Learning Software Testing with AT*Learn?
Agile Team Members
DevOps Team Members
QAOps Professionals
DevTestOps Professionals
Test Analysts
Performance Tester
Usability Testers
Cybersecurity Testers
Testing for IoT and Mobile
Mobile App Testers
When everyone on your team learns software testing, it leads to better communication, shared QA principles, improved software quality, and lower cost.
---
Learn about the latest news and special offers from AT*SQA! Subscribe to the free AT*SQA email newsletter.
---
Test Your Knowledge
DevOps Part 1
DevOps Part 2